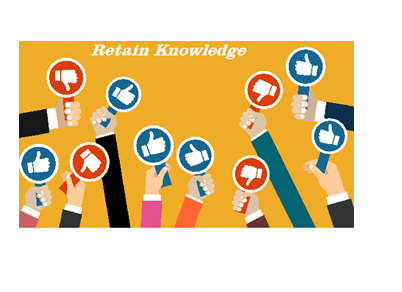 Provide training
Training delights customers and not only will you continue to get revenue from a satisfied customer, but there's every chance that customer will actively push other prospects your way. Providing training can help delight customers and drive additional customers to you.
2. Listen to feedback
Giving and receiving positive feedback that aligns with your organization's standards can help you and your colleagues maintain the quality of both behavior and work that your employer expects. This can help you be successful in your role and clear the way for raises and promotions.
Feedback that is constructive is vital to employees' ongoing development. Feedback clarifies expectations, helps people learn from their mistakes and builds confidence. … Constructive feedback is one of the best things managers can provide to their employees.
3. Boost their efforts
Be open and transparent about communication.
Praise your employees often.
Brainstorm ideas with your staff.
Plan fun non-work activities.
Embrace flexible working.
Feed your employees good food.
Let your employees nap.
4. Redecorate your office.
Areas of improvement are skills, qualities or abilities that an employee could develop or enhance. Areas of improvement could include time management, delegation, organization, communication and engagement. Many of these skills and abilities are those that employees use daily at work.