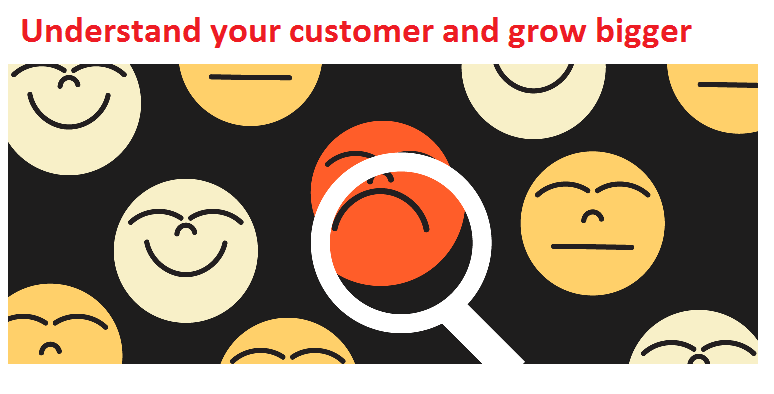 Knowing your customer is key for any business endeavor. Successful business owners understand what their customers want and the most effective way of making their product or service available. The depth of knowledge is also crucial – it requires knowing more than their names, ages and incomes.
You can learn a great deal about your customers by talking to them. Asking them why they're buying or not buying, what they may want to buy in the future and asking what other needs they have can give a valuable picture of what's important to them.
Know your customers better because only they can help you get more lead and more business. Understanding customers is the key to giving them good service which in turn results into strong customer relationships and new sales through positive word-of-mouth recommendation.
You can make help the customers feel understood by showing them you are approachable
It is the job of a business to keep their customers happy and to do this, companies need to give customers what they want as often as possible – and not focus so much on whether customers need it or not.
Building customer relationships is important because they increase sales, reduce customer attrition, deliver invaluable marketing, boost employee morale and turn customers into your R&D department. … Embedded in this tale is a great lesson in the power of customer relationships.
Good communication helps businesses develop trust with clients and clearly articulate needs, expectations and challenges. Communicating more effectively can improve the client relationship and potentially add more leads to the business.
7 Rules for Effective Customer Service Communication
Personalize the interaction.
Avoid negative phrases.
Use positive language with a touch of empathy.
Listen closely and avoid interrupting the customer.
Use consistent brand vocabulary.
Give thorough answers to technical questions.
Make communication clear and concise.